Product description
Free Standard Delivery Over KWD 29
Standard Delivery (within 2 – 3 working days)
Free Returns on all within 14 days. T&C apply
The Gift Card is redeemable only at www.clarksstores.com.kw
The Gift Card cannot be exchanged for cash or returned.
Gift Card value can be used as payment toward future orders.
You will receive an email to the email address mentioned at checkout that contains a unique gift card code that can use at checkout to redeem its value. 
Clarks does not accept any responsibility or liability for lost, damaged, stolen, or any unauthorized use of these cards.
We want your shoes to be at their best
Whether you wear them all-day, everyday, or save them just for special occasions.
Cleaners - Clean, nourish and condition to ensure your shoes stay looking new.
Restorers - Repair scruffs and scrapes as well as restoring colour.
Polishes - Restore that glossy finish and keep the shine in your shoes.
Protectors - Create an invisible protective barrier to resist rain and protect against stains.
Accessories - The little extras that every shoe care kit needs to support comfort and fit.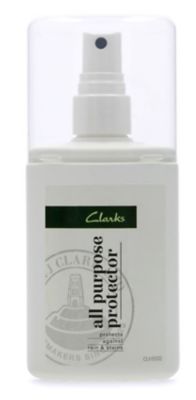 Find these products in store
Visit one of our stores for the full range of Clarks shoe care products and to get advice on which products would be best for your shoes. Use our store locator.
Payment options
Payments are handled by checkout.com.
We accept the following payments :
Returns are free
If you are not happy with your purchase for any reason, we will gladly accept your return within 14 days.